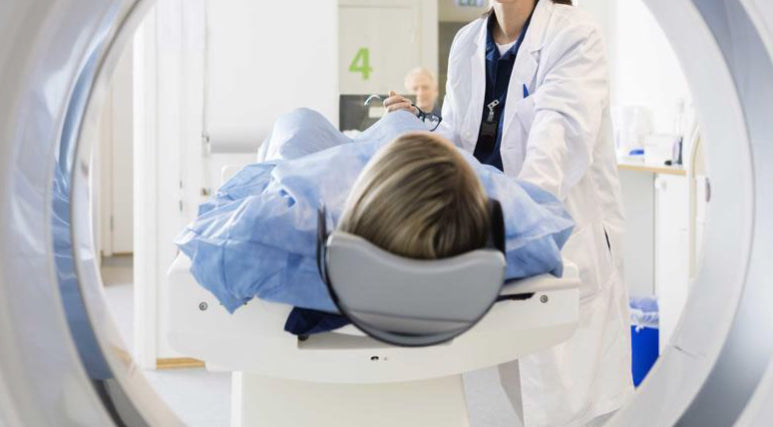 Whole body MR surpasses PET/CT and CT for detecting myeloma
by John R. Fischer, Senior Reporter | 2021
Whole body MR imaging (WBMR) may be better than PET/CT with 18F-fluorodeoxyglucose (FDG) at detecting more myeloma-defining disease and allowing for earlier treatment of it.
That's what researchers at King's College London are saying in a new study where they assessed 46 patients with suspected myeloma, a bone marrow cancer that 140,000 new patients worldwide are diagnosed with each year and less than 50% of all patients survive after five years.

These cases are often analyzed with CT, which can show myeloma associated bone destruction when it reaches the point where the density difference between normal and abnormal bone is detectable. This amount of destruction, however, means it is late in the disease process. Another method, 18-F fluorodeoxyglucose PET is limited because the update of 18-FDG into cells through Glut-1 upregulation may be lower and variable in myeloma due to low hexokinase expression. Physiological marrow uptake is also a known phenomenon that can "hide" focal disease.
"We performed MR as a multi-sequence technique in our study. This allowed us to assess different disease aspects, for example, replacement of fat-containing marrow using T1-weighted Dixon imaging; increasing cellular content with myeloma cell proliferation using diffusion-weighted imaging; and vascularization with post contrast T1-weighted Dixon imaging. Therefore, MR is sensitive to a lower burden of skeletal disease," lead researcher professor Vicky Goh, chair of clinical cancer imaging at King's College London, told HCB News.

It is not clear yet which imaging modality is the best choice for assessing myeloma, though Goh says that 40% of NHS hospitals still use X-rays, which is an insensitive test, for diagnosing bone disease in suspected myeloma. When comparing WBMR and PET/CT, she and her colleagues found that the two scanners both only agreed on a positive diagnosis in 59% of patients. Under half of the patients did not have FDG-avid disease, making PET alone unable to identify the disease in them.

WBMR was more sensitive than PET/CT or CT alone for bone marrow infiltration by myeloma due to its imaging being processed differently within the skeleton. Because of it, clinicians made the decision to treat an additional 7% of patients compared to PET/CT. WBMR also changed how patients would have been managed by their doctors in 24% of cases by enabling them to receive treatment earlier, which led to improved outcomes. Review of clinical data alone in these cases would have resulted in only surveillance for these patients, according to Goh, who says the findings align with the National Institute of Health and Care Excellence national guidelines, which recommend that WBMR be a first-line imaging tool for identifying suspected myeloma.

She adds that "to create greater availability of whole body MR imaging for myeloma detection one needs to have" good infrastructure such as modern MR scanners, a trained workforce for acquiring and reporting WBMR, competitive imaging costs against other imaging modalities, and supporting evidence of WBMR.

The findings were published in the European Journal of Nuclear Medicine and Molecular Imaging.